The Best Cars For Tech Lovers In 2022: Sedans, SUVs, And More!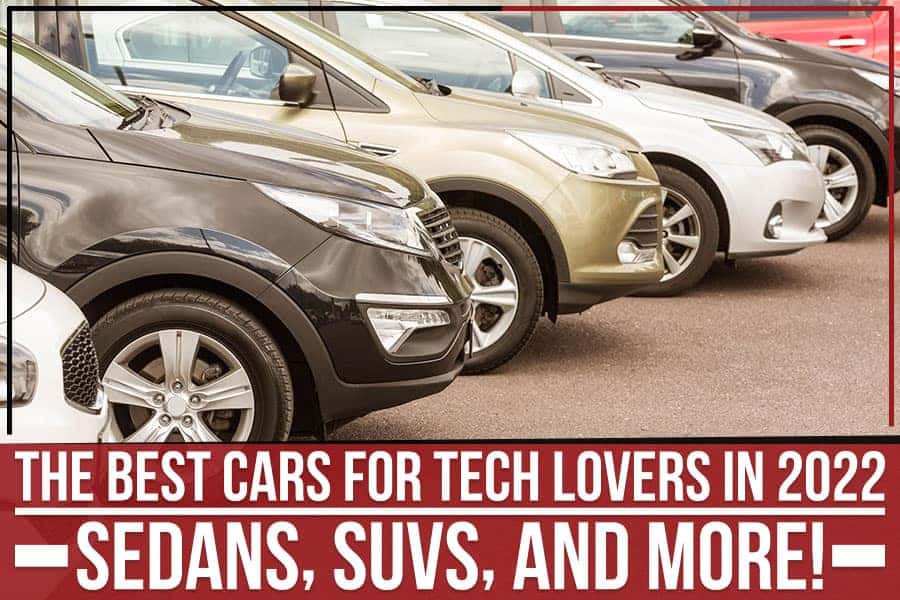 If you're a technology lover, there are a few car models that you'll want to keep an eye out for in 2022. These cars are designed with the latest and greatest technology features, so you can stay connected and entertained while on the road.
If you want to be impressed with your next car purchase, these are your models. So read this HananiaBuickGMC blog post to learn more about the best cars for tech lovers in 2022!
The BMW iNext
The new BMW iNext is one of the most anticipated cars for 2022. This all-electric SUV is packed with innovative features, such as a panoramic sunroof that doubles as a display for entertainment and infotainment purposes. The iNext also has advanced driver-assist features and a self-driving mode, perfect for tech-savvy drivers who want the latest and greatest features.
The Audi e-Tron GT
The Audi e-Tron GT is another all-electric car perfect for auto tech lovers. This sedan comes standard with a wireless charging system to keep your devices charged on the go. It also has a sleek info display that provides all the information you need without taking your eyes off the road. With its Bang & Olufsen sound system, the thee-Tron GT will impress.
The Volvo XC90
If you're looking for a spacious SUV packed with high-tech features, the Volvo XC90 is a great option. This vehicle comes with a unique infotainment system with plenty of connectivity options. It also has a heads-up display to keep your eyes on the road while accessing important information. And for safety-conscious drivers, the XC90 comes standard with several advanced safety features.
GMC Sierra
The GMC Sierra is the perfect option for tech-savvy truck lovers. This vehicle comes with an available infotainment system, including Apple CarPlay and Android Auto. It also has a wireless charging pad to keep your devices charged on the go. And if you opt for the GMC Sierra All Terrain HD, you'll get a truck equipped with off-road driving technology.
Ford Mustang Mach-E:
The Ford Mustang Mach-E is an excellent choice for tech lovers looking for an eco-friendly vehicle. This all-electric SUV comes with a great range of up to 300 miles. It also has a fast-charging capability to get back on the road in no time. Its tech features include an infotainment system with Ford + Alexa, a wireless charging pad, and over-the-air updates.
Tesla Model S:
The Tesla Model S is another great option for tech-savvy car buyers. This all-electric sedan comes with impressive range and performance specs. It also has various state-of-the-art tech features, including a 17-inch touchscreen display, voice-activated controls, and Wi-Fi. Tesla is also entering the realm of self-drive vehicles, so the Model S is an excellent option if you're interested in that technology.
So, what will be the best cars for tech lovers in 2022? Sedans, SUVs, and more! If you're looking to buy a new car in the next few years, it's essential to consider your needs and wants as a tech lover. Many different cars are available, so you're interested in finding the perfect match, no matter what type.
At Hanania Buick GMC serving St. Augustine, FL, we pride ourselves on offering an unbeatable selection of new and used cars. Whether you need an economy car, a sports utility vehicle, or even something with high-end features like Lane Keep Assist and Parking Assist technology – we've got it all!
Head over to our website to browse our inventory or stop by our dealership today! Let's find the perfect car for your tech-savvy lifestyle!