Sunshine State & Rain – Expert Advice For Driving In Heavy Rain This Year!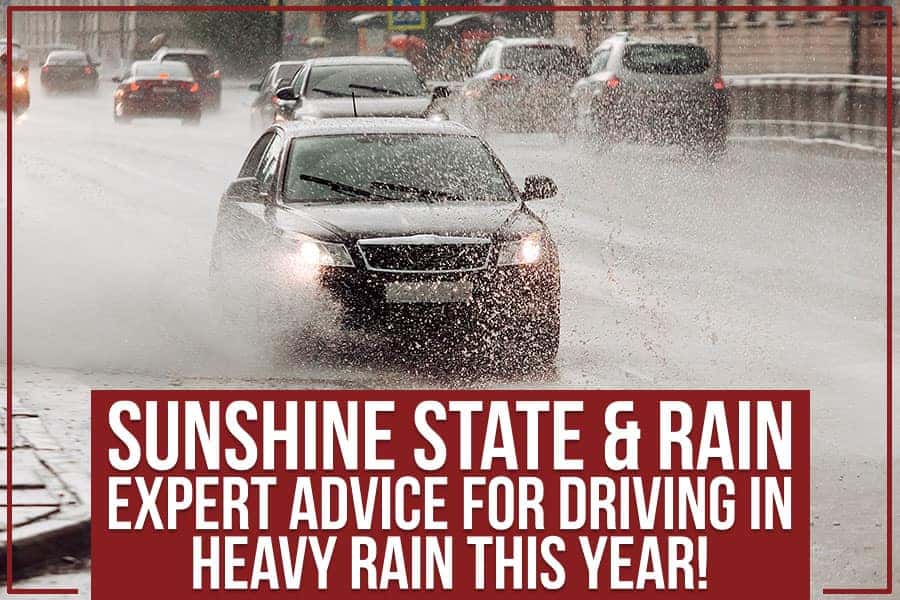 Ready or not, heavy rain is coming. Like most drivers, you probably aren't sure what to do about your car when inundated by wet conditions. Don't worry – we've got you covered! This year, follow the helpful advice of our car experts from Hanania Buick GMC for safe driving in bad weather.
Hanania Buick GMC is an authorized GMC service center in Crescent Beach, FL. We can help you with car maintenance services and tips regarding driving in heavy rain. Stay inside, if possible, but if you must venture out into the stormy weather, use these tips to ensure your drive goes as smoothly as possible. Read on!
1. Watch Out For Floods
Flooding is a severe problem during heavy rains. And it can happen quickly. So, if you see a flooded road ahead, turn around and find another way. It's not worth the risk of driving through floodwaters. You could quickly lose control of your car or end up stranded. And if you do get stuck in a flood, get out of your car immediately and move to higher ground. Then call for help.
2. Be Prepared For Emergencies
No one likes getting into an accident. But it's always best to be prepared properly just in case. If driving in heavy rain, have an emergency kit in your car. It should include a quick first-aid kit, a flashlight, and a phone charger. You may also want to keep food and water in your car in case you get stranded. Know which dealership offers roadside assistance & keep that on speed dial.
3. Drive Safely
Heavy rains can be dangerous. But if you use caution and follow the tips above, you can safely make it to your destination. So, slow down, turn on your headlights, and be prepared for anything. And most importantly, don't forget to have fun! There's nothing like a good road trip in the rain.
4. Use Your Car Headlights
This one may seem like a no-brainer, but you'd be surprised how many people don't even bother to use headlights – let alone fog lights – when driving in the rain. Not only will your headlights help you see better, but they'll also make it easier for other drivers to see you. So, turn those bad boys on even if it's not raining very hard.
5. Use Your Windshield Wipers
This should be common sense, but many people don't turn on their windshield wipers when driving in the heavy rain. Windshield wipers will not only assist you in seeing better, but they'll also make it easier for other drivers to see you. So, use them often even when it's raining slow.
If your windshield wipers are rather dog-eared, you best get new ones for more visibility on your drives during the downpour. And that's it!
These are some of the top tips for driving safely in the rain this year. Just remember to take your time, use your lights, and be extra careful around wet roads, and you should be good to go.
Hanania Buick GMC, serving Crescent Beach, FL, is a service center and dealership that can help your GMC stay in top condition for driving safely in heavy rain. So, bring your GMC to us, and leave the rest to our experts. You can also browse our shop for OEM parts & accessories to aid you in the rain!