Online Car Buying – It's Transforming The Automotive Industry!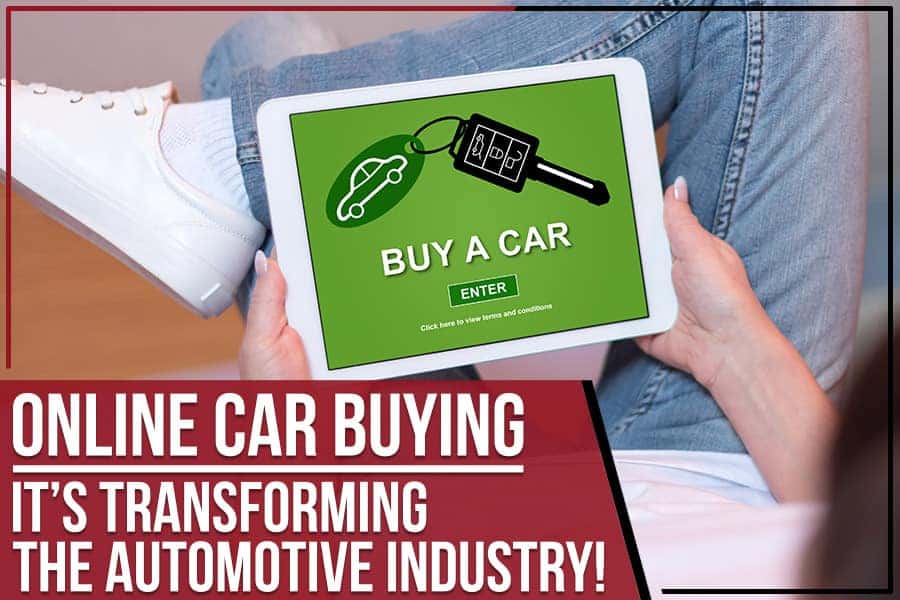 The automotive industry is one of the most critical and influential industries globally. It has a massive impact on the economy, and it employs millions of people. However, the industry is starting to change. Thanks to online car purchasing, consumers can now buy cars without ever stepping foot in a dealership. This is transforming the automotive industry and making it more convenient for consumers.
This blog post will discuss the benefits of online car purchasing and explain why it is such an important trend.
Time is Precious and Online Car Purchasing Saves You Time
The average American spends more than 216 hours per year commuting to and from work. Add in the time spent running errands, doing housework, or relaxing, and it's easy to see how precious our time is. So why would you spend hours of your valuable time driving to a car dealership and haggling with salespeople when you could buy your next car online?
Online car purchasing is becoming increasingly popular due to the many benefits it offers. For starters, it saves you time. You can research vehicles and compare prices from the comfort of your home without having to go from dealership to dealership.
You can also take your time making a decision, which is important when you're spending a lot of money on a car.
You Get Exclusive Benefits
Another benefit of online car purchasing is that you can find great deals available only to online shopper. Dealerships often have to compete with each other to get your business, so they offer discounts and incentives that you won't find elsewhere.
You Can Analyze Dozens of Cars Online Before Choosing One
When searching for a new car, it can be helpful to see as many different models as possible. With online car purchasing, you can analyze dozens of vehicles before deciding. This is because dealerships post pictures and specifications of their entire inventory on their websites.
Online Car Purchasing is ECO-Friendly
Another benefit is that it's eco-friendly to buy a car online. You don't have to drive to several dealerships. This means fewer emissions from cars and less traffic on the road. You also save time and money because you don't have to pay for gas or parking.
You Can Avoid Potential Pitfalls
When buying a car online, you can avoid potential pitfalls. For example, some dealerships add on hidden fees or extra charges for delivery and paperwork. By researching the dealership ahead of time, you can ensure that you're getting a fair price.
Additionally, many people feel more comfortable buying a car online because they can read reviews from other customers. This helps you avoid purchasing from a shady dealership.
Online car purchasing is becoming more and more popular because it's convenient and affordable. You can save time by buying a used car online, and you don't have to worry about dealing with pushy salespeople.
At Hanania Buick GMC, serving Palm Coast, FL, we strive to make the car-buying process as easy and stress-free for our customers as possible. We have a wide selection of used cars for sale, and we have a team of friendly salespeople who are happy to help you find the ideal vehicle for your needs.