Auto Modification 101: Here's How To Do It The Right Way!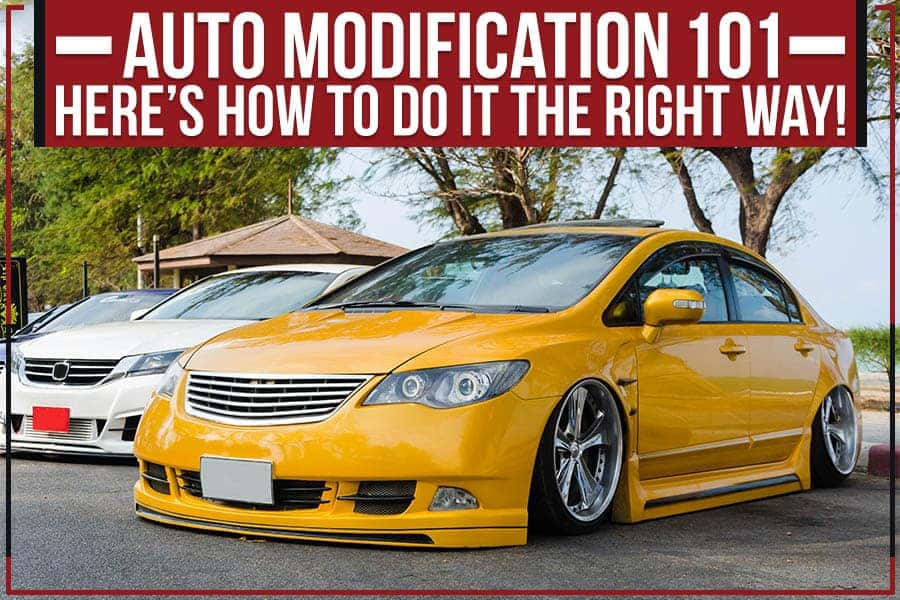 You're driving your ride, minding your own business, when you spot it. A sleek, shiny car that catches your eye and won't let go. You start to daydream about what it would be like to have a car like that…until you remember that you can't afford it. But wait! There's a solution: modify your car! Auto modification is a great way to personalize your ride and make it stand out from the crowd – without breaking the bank. Keep reading to learn how to do vehicle upgrades the right way. Trust us; you don't want to end up with a disaster on wheels.
1) Wheels –
One of the most straightforward auto modifications is changing your wheels. This gives your ride a completely new look, and there are many different style options to choose from. Just make sure that you get the right size wheel for your car, or you could end up with some serious handling problems.
Tip: If you're unsure what wheel type works best for your car, consult a professional auto mechanic. They'll help you find the perfect set of wheels for your ride.
2) Suspension –
Check if your suspension is good before you set your eyes on the fancier modifications. Chances are if it isn't, then the rest of your car mods will not look as good or be as effective. Upgrading your suspension will make your car handle better and give you a more stable ride.
Tip: When upgrading your suspension, always make sure to use high-quality parts. Low-quality parts can do more harm than good, so conduct thorough research before deciding.
3) Exterior –
This is where you can give your car a makeover. These modifications are usually more cosmetic, but they can also help improve aerodynamics.
Some popular exterior mods include:
Adding a body kit
Installing a spoiler or diffuser
Getting a new paint job
Tip: When it comes to exterior mods, always ensure that you don't go overboard. Too many changes can ruin your vehicle's look. Remember to keep it tasteful!
4) Interior Modifications –
The inside of your car is just as important as the outside. After all, you'll be spending a lot of time there!
Some popular interior mods include:
Installing new seats
Upgrading the sound system
Adding a custom dash kit
Tip: Be careful when modifying the interior of your car. You don't want to make it too cluttered or uncomfortable.
If you're looking to modify your car, it's essential to do it the right way. That means working with a team of experts who know what they're doing and can help you make your car feel like new again. Schedule an appointment today and let Hanania Buick GMC serving Elkton, FL, show you how easy it is to get the auto modifications you need!